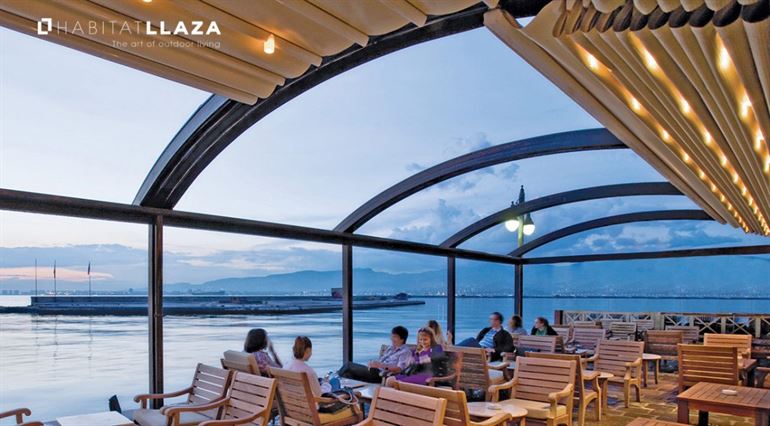 SUMMER TERRACES WILL BE OURS AGAIN
As soon as the summer weather arrives, our desire to take possession of the outdoor spaces grows: We are dying to be on a terrace, enjoying a refreshing drink in the company of our friends. We count the days for that long-awaited date to arrive.
Meanwhile, bars and restaurants are preparing to have everything ready, making changes and reforms so that we are safe and feel comfortable.
If they have the possibility, they will expand the space to respect the new safety distances.
Within the range of HABITAT LLAZA pergolas, there are infinite possibilities to turn these terraces into perfect rooms to spend genuine moments of desired encounters and recreation. The installation of pergolas in hotel and restaurant establishments guarantees protection and comfort, with the advantage of expanding the space. Thanks to their modularity they reach impressive dimensions. Within HABITAT LLAZA solutions there are products that, in addition to protecting from the sun, are also developed to insulate from rain and even snow. The comfort of these pergolas is complemented by first-class features, to enjoy the exterior space without giving up the comfort of the interior: LED lighting, piped music, recirculation of air, etc.