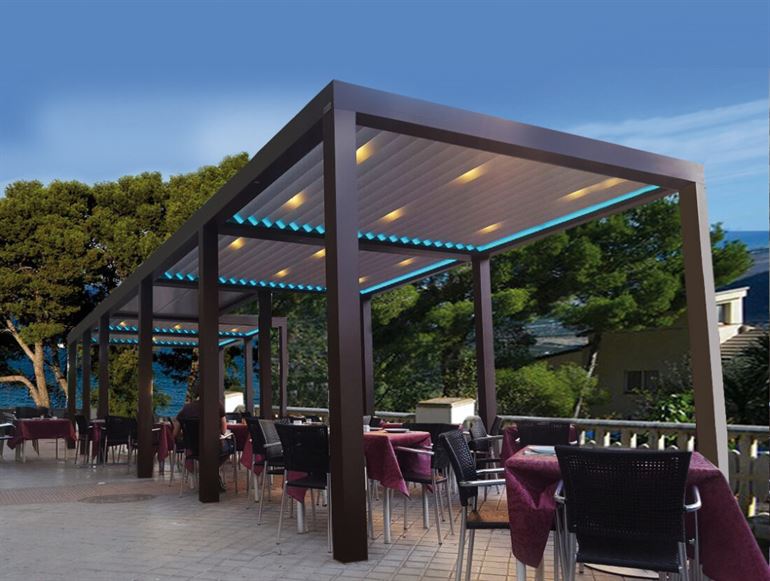 We love terraces
We are leaving behind a few months that have been hard for everyone. Gradually new phases are beginning that lead to desired reunions: our family, friends, sports companions, etc. we can see each other without screens and be a little closer.
Kisses and hugs are still going to have to wait. At the moment it is prudent and responsible to maintain a safe distance and wear the individual protections that allow us to have this proximity without risks, and if it can be in open spaces, much better.
The opening of the terraces of bars and restaurants facilitates these encounters, during the last days they are places where great happiness is breathed. These spaces are filled with celebrations and also with all the precautions. The establishments have implemented the necessary measures to guarantee cleanliness, disinfection and social distance. All precautions are little so that the only thing that is contagious is joy.
When we choose a terrace for these gatherings, we like it to be a nice and cozy place. We are going to build memories and emotions that we will remember and explain for a long time. The appearance and the protection that these spaces offer us are decisive in the consumer choice process. The degree to which we imagine that we can be protected from heat or cold adds to the equation so that our mind quickly executes its calculations and predictions that lead to a choice that is not impulsive. Our intuition guides us.
The restoration businesses that are clear about it, think in the medium and long term. They know that a good investment will bring them greater possibilities throughout the year, in any of the circumstances. We not only have to think about the sun this summer, but also the cold, rain or even snow in winter.
It is no coincidence that bioclimatic pergolas are the ones that have been generating the most interest in recent months: they are solid and resistant structures that protect from the outside climate creating pleasant rooms that can reach extraordinary dimensions. They are ideal for catering, allowing the maximum number of tables possible, complying with the safety distance. The complements of light, music, ventilation, the optional perimeter closures, etc. are benefits that make these pergolas the best choice.
Discover our MAJESTIC and MAJESTIC LUX bioclimatic pergolas and discover all their features.