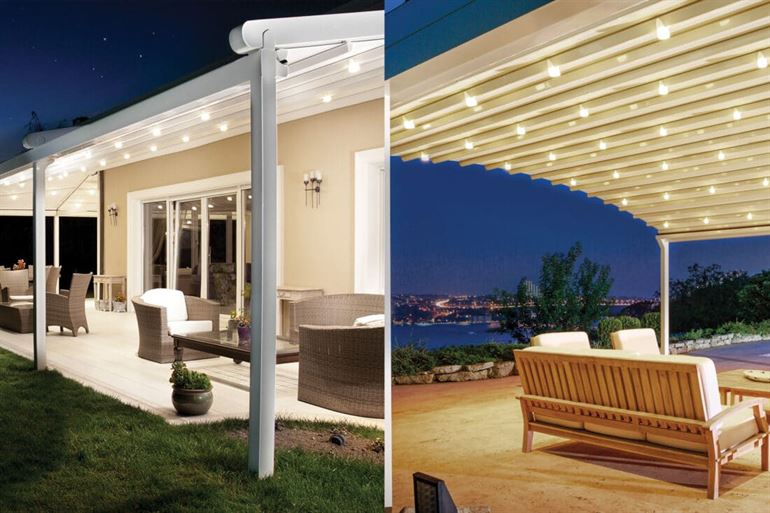 YOUR PARTICULAR OASIS
The good weather is already here, so you feel happy and you already have everything ready on your magnificent and cosy terrace.
Suddenly, a dry noise, a deep roar and drops of water appear. Rain in sight !. No time to lose, you have to act quickly to protect the furniture, the cushions, the magazines, the candles, the hammock… etc.
Then you remember about that advertisement you saw few days ago and think that this would not have happened to you with a HABITAT LLAZA pergola. "Bioclimatic or tensed, the pergolas are the great allies so that your outdoor space is protected and you can enjoy it even in bad weather."
Within the HABITAT LLAZA models you will find two ideal options that adapt to terraces and gardens: the ATIKA and ARCH pergolas. Their great versatility and custom design allow them to meet the needs of your space, creating unique environments that will always be protected from the sun, rain or wind.