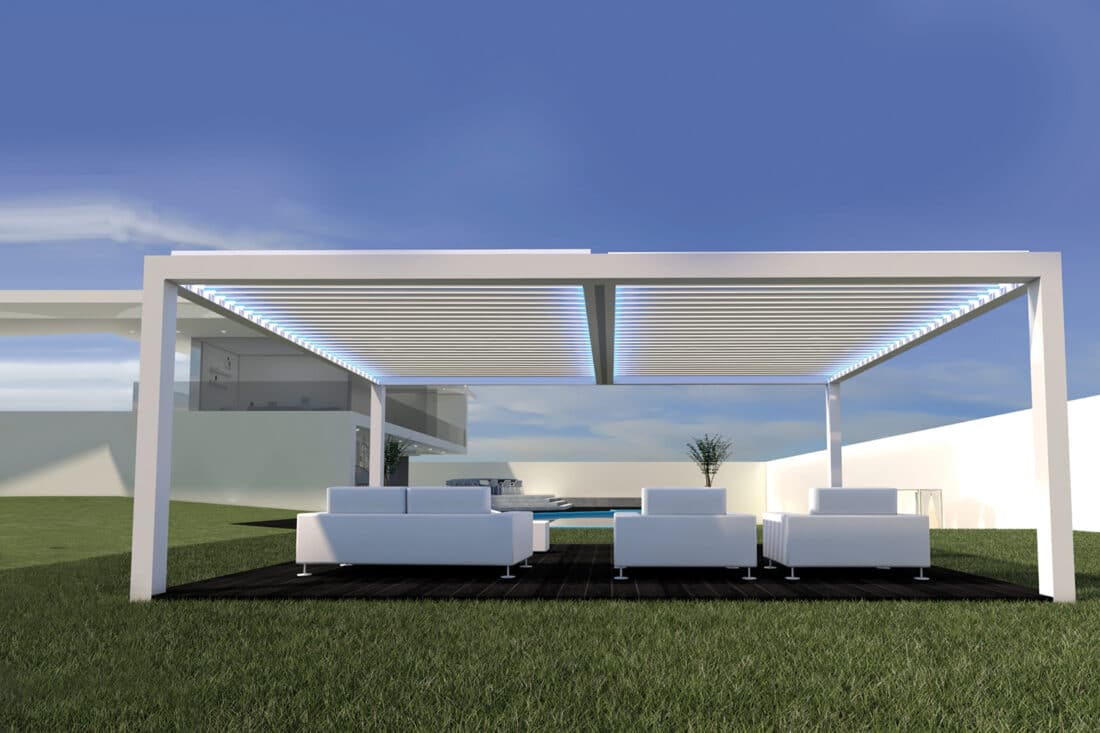 Based on a true story: MAJESTIC, THE PERGOLA OF MY DREAMS
After a long time of lockdown, the reunions arrived. One of my best friends invited us to spend the afternoon in her garden. She told me that she had recently installed a bioclimatic pergola: a structure to create a protected space outside, also ideal as a play area for the little ones in the house. I asked him: what happens if it rains? Since the morning waked up a bit cloudy I was afraid that weather could spoil the moment. But she reassured me: "Easy, the bioclimatic pergolas are suitable for the rain, we will be great, think that the roof slats are coupled in such a way that not a single drop of water passes inside".
Arriving at the house in the afternoon, just entering the garden, I felt in love: It looked so strong, so elegant, with a silhouette of extremely perfect lines; I lost sight of everything else. They presented it to us, and Majestic moved its adjustable slats to offer us a spectacular shade.
The afternoon was very nice, between conversations and laughts that mixed with the background music that surrounded us thanks to the Bluetooth sound system; this is one of the add-ons that can be integrated into Majestic, and thus, without realizing it, night fell. LED lights were gently turned on that adorned the entire ceiling and the perimeter of the pergola, creating a magical atmosphere despite the strong storm that finished off the evening. Majestic protected us all until the sky cleared. It was then that it became clear to me: I want the same pergola!: with lights, with music, with slats, with sensors, with everything!…. I just want the same, a place to enjoy with my family at any time of the year.
A couple of weeks have passed and they will come to install it for me tomorrow.